By Tom Paquin
Today is Christmas, folks. So Merry Christmas, if that's your thing. I've never been particularly fond of this holiday myself. With a currently-pregnant wife, I have a feeling that I'll be singing a different tune in 354 days as I'm laying out presents from Santa, but for now bah humbug. I have always preferred January 3rd or so, when everyone else on the planet is just as miserable, cold, and depressed as I am all the time. There is but one Christmas tradition, self-imposed, for which I fully, extensively, and wholeheartedly commit, though, and that is my Christmas Village. Here it is, under construction: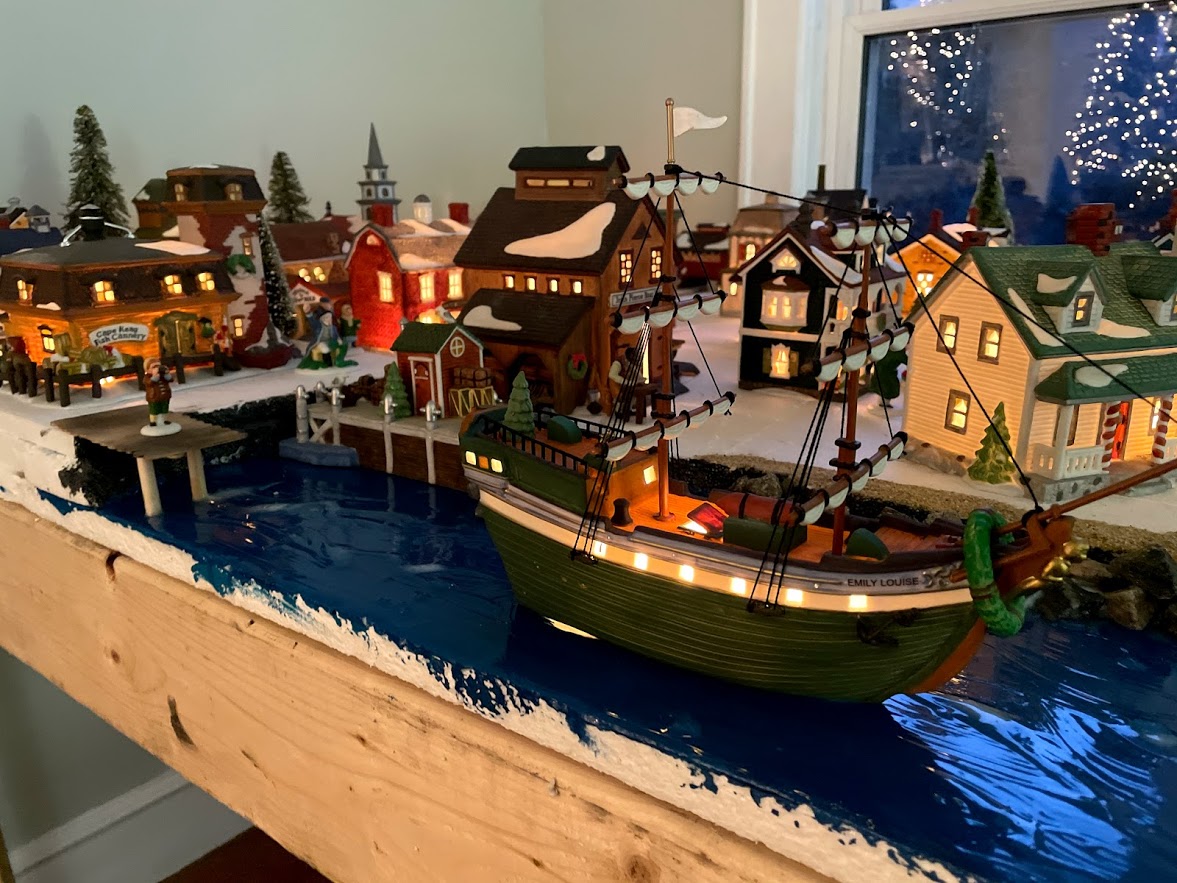 Some background: I've been collecting Department 56 buildings and figurines since the early 90's to assemble this village, having been inspired by my grandfather (about whom I have written before) who still painstakingly assembles an epic, pristine recreation of a semi-fictionalized 19th century London every year, which tells the story of Charles Dickens' A Christmas Carol.
My village, by contrast, is not Dickens Village, but instead New England Village, modeled after a semi-fictionalized version of the region of the United States where I live. And I love it. I've been assembling houses, people, landscapes, and electric doodads of one type or another since I was seven years old. Having discovered estate sales and Ebay, the village has expanded, spawned neighborhoods and sub-villages, and developed a warm character of its own. That character has created interlocking systems and considerations, ones that my service-oriented brain cannot help but consider. So let's have a little fun.
Yes—this village is loosely set in the mid 19th century, as New England, cultural melting pot of the northeast, helped to solidify many of the Christmas traditions from around the world that would come to represent the American identity. But it's also in my fleshy, corporeal living room in 2020, so I will not hesitate to consider modern technology as a viable option for these small ceramic houses.
Most of the businesses in my village offer simple services like horseshoes or bell casting. A few could easily benefit from modern service technologies. Here's some considerations.
Cape Keag Fish Cannery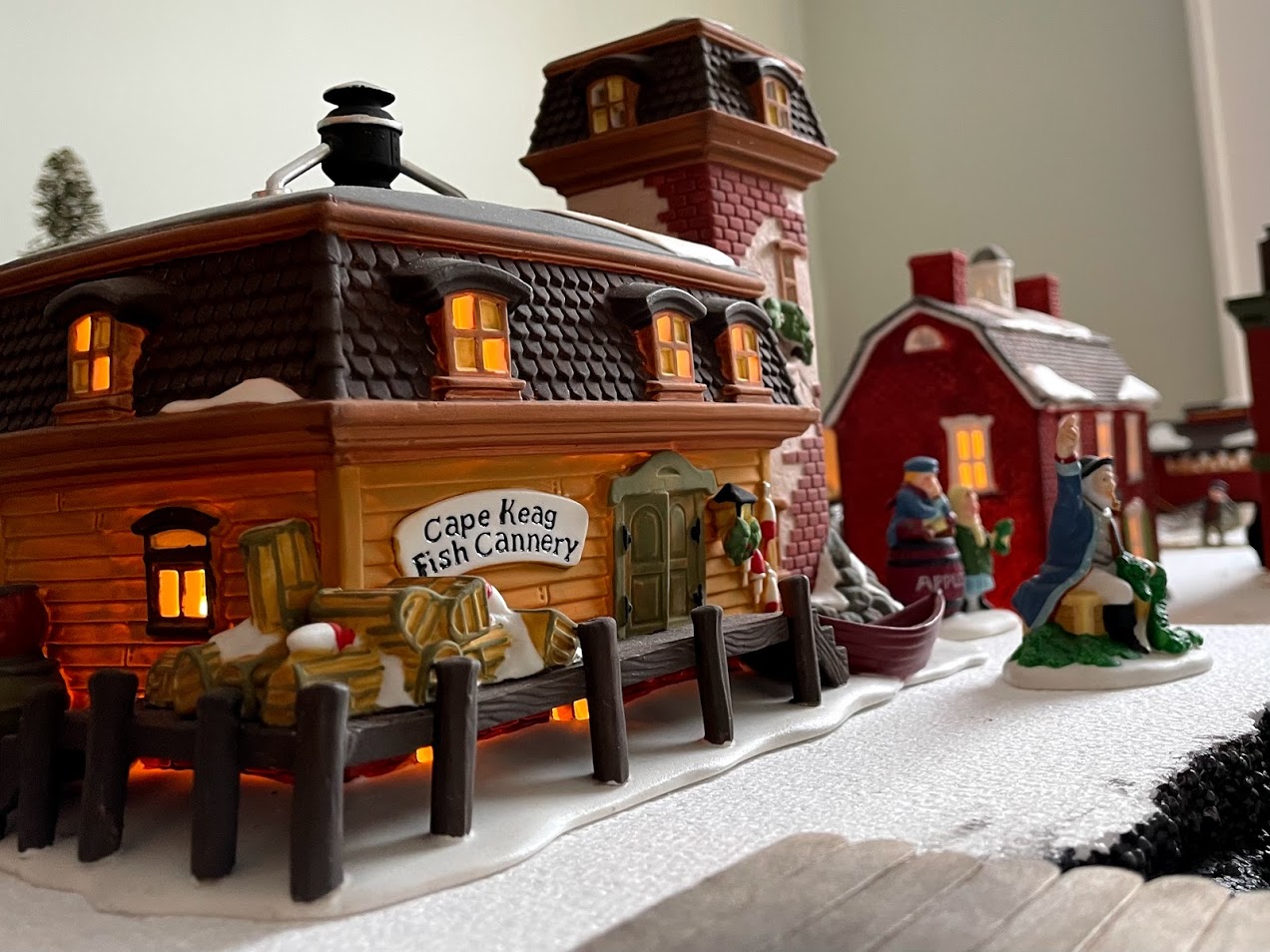 A product of the Napoleonic wars, depending on which side of "Mid 19th century" you choose to land, canning could easily be seen as cutting-edge technology for this village. You'd imagine, given its proximity to the ocean, that this cannery focuses mainly on canning oysters and other provisions brought in by fishermen each day. Light load on a calm morning? The canning equipment sits, unused.
We often think about servitization as an opportunity to build maintenance contracts, but businesses have an opportunity as well to, where appropriate, offer their equipment in ways that benefit non-commercial activities. We've seen this in COVID times among restaurant suppliers. Creating canning subscriptions could be a way to offset the uncertainties of fishing.
There are obviously considerations of volume and scheduling, if a great deal of commercial product is, in fact, coming in. In modern times, thinking holistically about your business allows you to consider your internal infrastructure as it relates specifically to the confluence commerce volume plus service volume. Perhaps service volume meets a threshold where you invest in additional canning machines. It's that degree of cross-functional resource planning that only best-in-class software offers.
Blue Star Ice Co.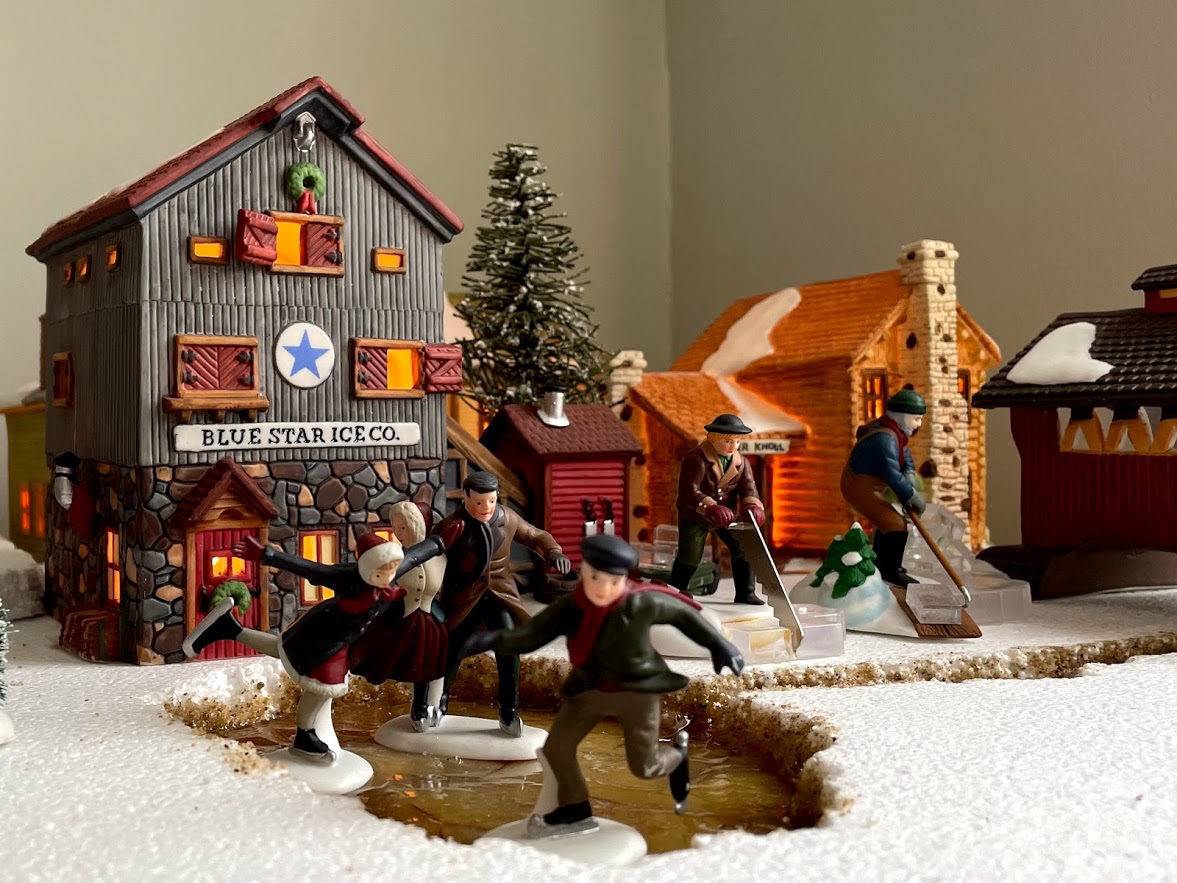 I imagine that when the tools were developed to harvest, store, and utilize ice for preservation, the technology was seen as revolutionary. "People will always need ice," some old executives certainly crowed, chomping off the ends of their cigars, "How else will they keep their food fresh?"
It might not come today, it might not come tomorrow, but it's time to start thinking seriously about future-proofing what once seemed like a sure thing. While refrigeration might be a few generations away, in the previous section of this very article, we discussed a technology that makes food reliably shelf-stable for indefinite periods of time. In the ice industry, the cracks of obsolescence are already forming. And yes—pun very much intended.
Is service the answer? Of course it is! Blue Star Ice Co. could convert to a full-time ice house, which has a variety of different purposes. Chief among them is that it offers coolant without electricity, which, for businesses who require products be kept at a certain temperature regardless of the state of the electric grid, would be incredibly useful. Even in the world of home refrigeration, a large ice house would have practical applications for larger items. Perhaps create service contracts with the local butcher or morgue (I should note that my village does not have a morgue, because nobody dies in my idyllic Christmas village).
The Emily Louise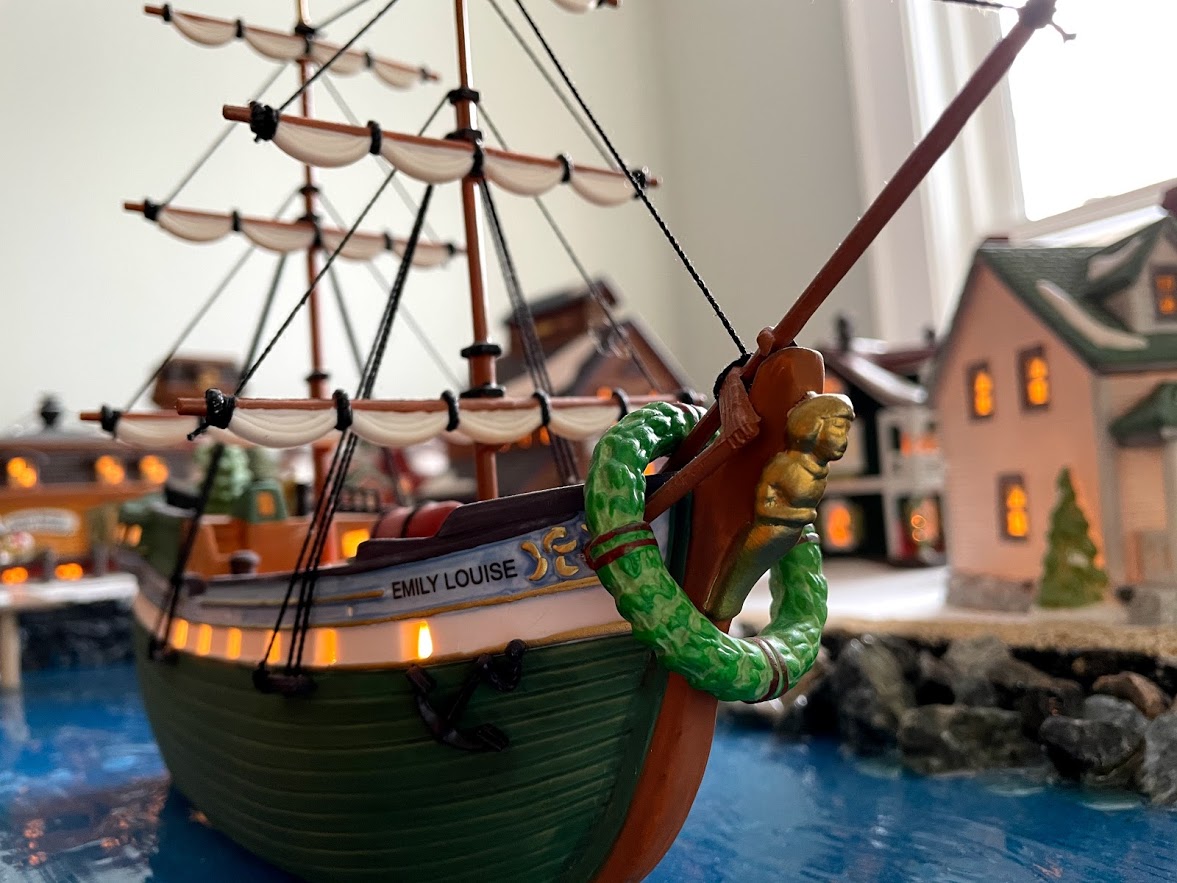 I'm not at the stage of my life where "pleasure boating" has entered the equation but I love the ocean, and I love spending time on a boat. For that reason, the Emily Louise, one of my newest additions, is one of my favorites. This ship represents the best that field operations of the mid-1800's have to offer. Whether or not they provide any explicit service, or just transcontinental delivery, the ability to use service-oriented functionality to improve the experiences of those waiting for them at the next port would be a compelling selling point.
One technology that sticks out as particularly useful with respect are newly-minted location-tracking tools. The best show when you're next, give you a map view, and let you connect directly with your service person. A few years ago, I mused that location tracking as a function has numerous caveats in practice. At the time, location tracking on its own actually lowered customer experience scored. What businesses have discovered since is that location tracking alone is not enough, and needs to be heavily curated into a tool for customer communication, and allow for that communication to run freely. With that sort of tech on the Emily Louise, ports can be prepared in advance of the ship's arrival, so they can make the appropriate arrangements to prepare.
I don't know about you, but all this talk about servitization and process optimization has really turned me around on Christmas. I feel downright jolly! Readers, in all sincereity, take care and stay safe. Merry Christmas and Happy New Year. We can't wait to share another year of great service stories with you all.